March 27, 2017
Highlights from UOnline's Inaugural MBA Residency
UOnline's inaugural MBA residency
Distance can be one of the most difficult aspects of online learning. Students and faculty members who have interacted with each other for months, even years, often never meet face-to-face. The University of Miami's online program, UOnline aims to close the gap that distance learners often experience by providing its students with several optional opportunities to meet with each other and faculty in-person.
This year, UOnline's MBA program held its inaugural MBA residency. Students were invited from across the country to Miami's Coral Gables campus where they completed 1 course in 1 week. 33 students from as far as Luxemburg attended this year's residency where they participated in a negotiations course taught by Associate Professor Patricia Abril.
The course focused on preparing students to succeed in a variety of different negotiation situations. Students attended in-class lectures, role-playing activities and expert panels where they were able to actively engage in the practice of negotiation.
"This purpose of the course was to put students in front of a very difficult series of negotiations and see how they learn, and at the same time expose students to the latest research about the outcomes. I hope they put together all the research, outcomes and theories and turned on some lightbulbs along the way. – Patricia Abril, JD
Professor Abril, an associate professor of business law and a graduate of Harvard Law School made sure the class was primarily interactive, setting aside 4 hours each day for students to apply what was learned during lectures.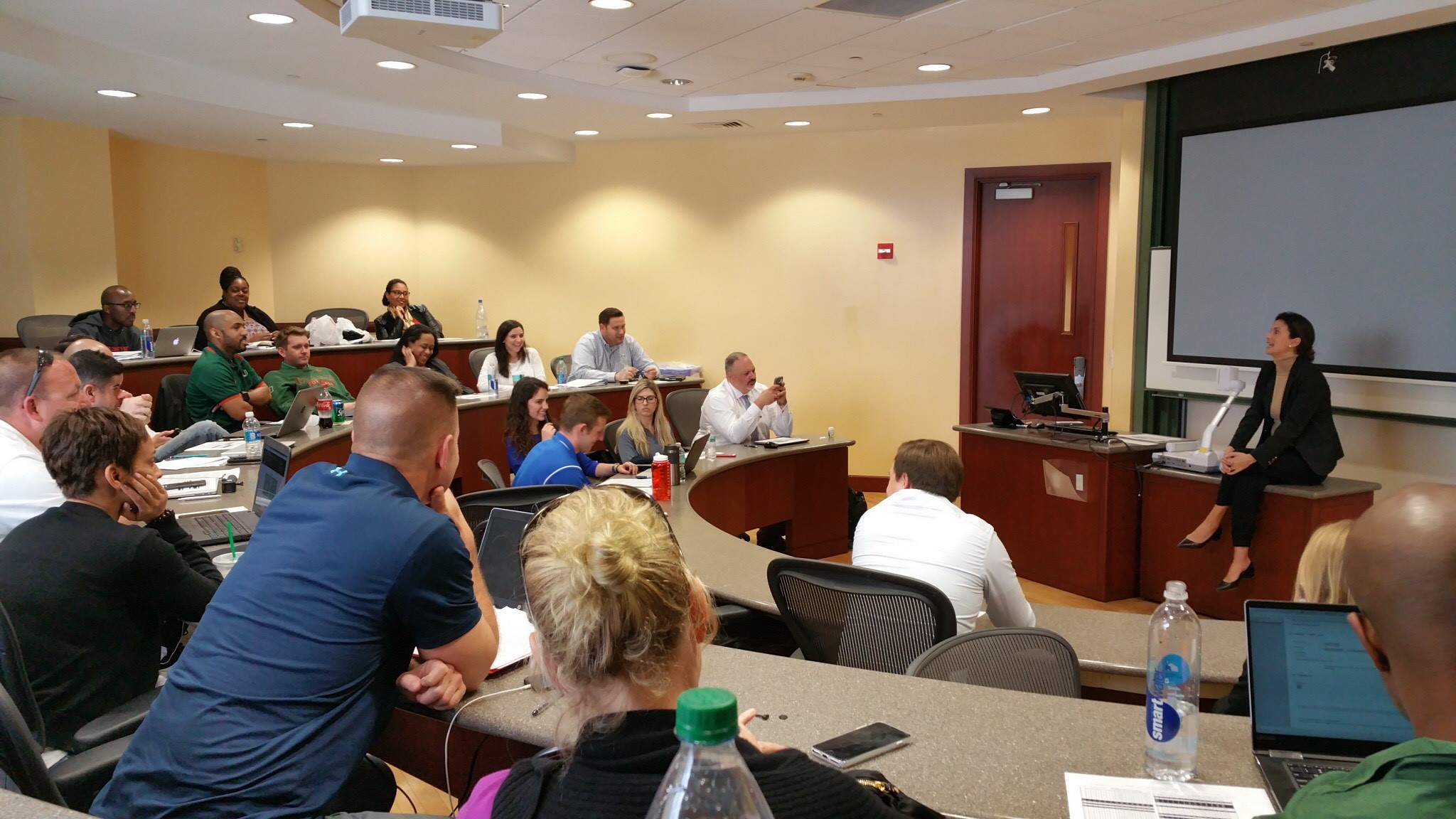 She also brought in experts in business communications to speak about the most effective persuasion techniques including an expert in hiring who spoke about job and salary negotiation, an expert in cross-cultural communication who had spent the majority of his career in China and experts in high-stake business law including a criminal, real estate, bankruptcy and divorce lawyer.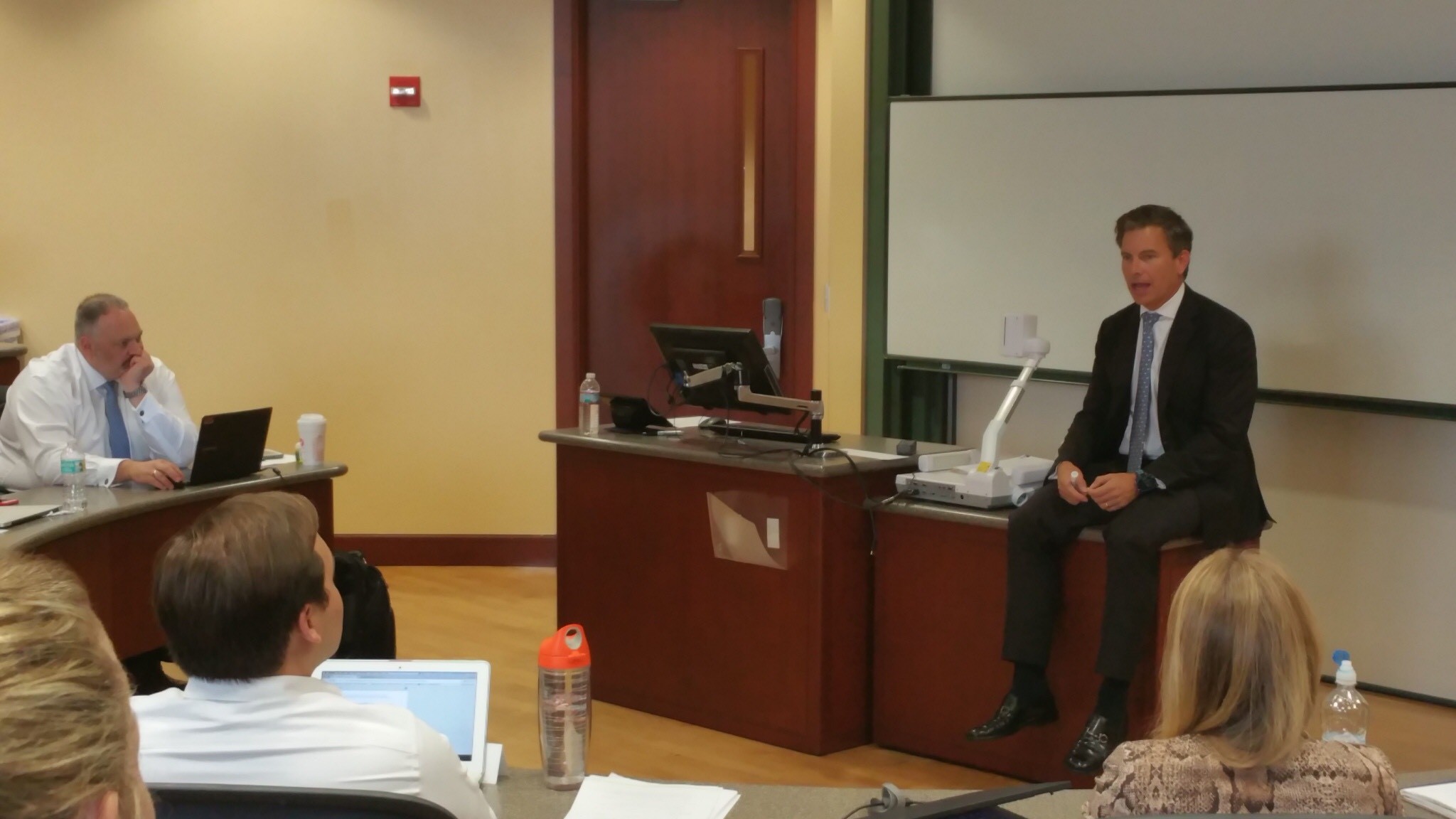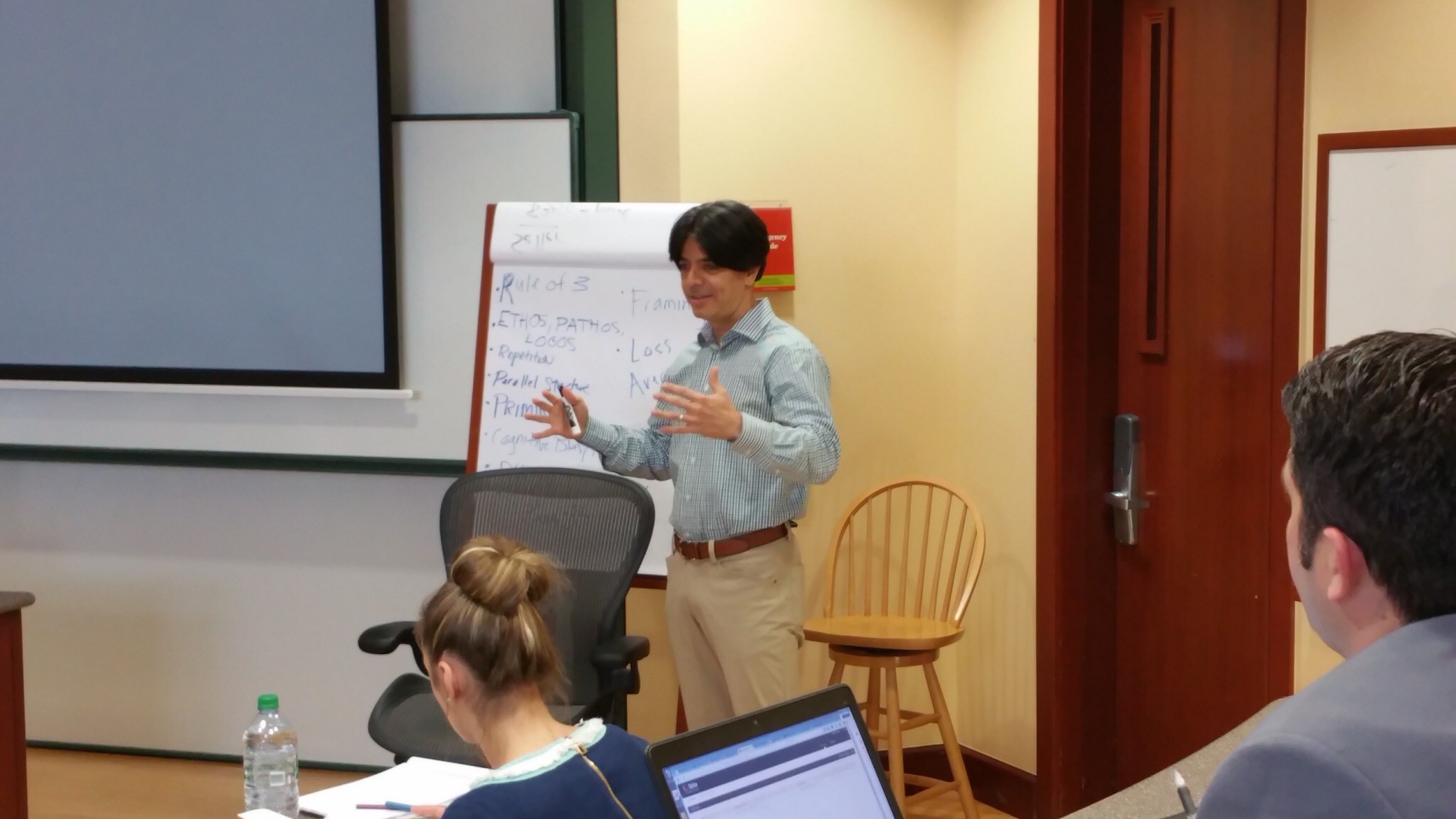 Although the course was time-intensive, students found several opportunities to have fun while on-campus. Many students attended a University of Miami baseball game and Miami Heat game in-between class and studying. For many students, it was an opportunity to put faces with names, network with students in other industries and form new relationships with both classmates and faculty.
The MBA residency is only one of the many optional on-campus opportunities that UOnline provides its students. Although online, each program strives to create a curriculum and experience that mirrors those of The University of Miami's on-campus programs.
For more information about UOnline's MBA program, you can find more information here or you can contact one of our enrollment advisors are available on live chat, or by phone (800) 411-2290.
---
---